Our Products
Catalog
Contact Us
Mobile:0086-18255182566
Tel:0086-55164287663
Email:
sales@sincool.net
Add:China Coal Plaza, Jinggang Road, Hefei, China
Name:
I7 OCEANUS
Temperature Range:
-16°C to -22°C
Thermostat:
Digital Temperature Controller
Lighting:
LED
Refrigerant:
R404a
Fan Motor:
EBM
Voltage/Frenquency:
220V/50Hz, 220V/60Hz
Compressor:
Plug-in Secop
Basket:
Full Quantity
Color:
Custom
PRODUCT DESCRIPTION
It's amazing indeed how much merchandise can be displayed on this small footprint of I7 OCEANUS.
I7 OCEANUS island freezer provides your product assortment with both more depth and more breadth, which makes this layout exceptionally suitable for frozen products. Optimal Led lighting enhances an already strong presentation.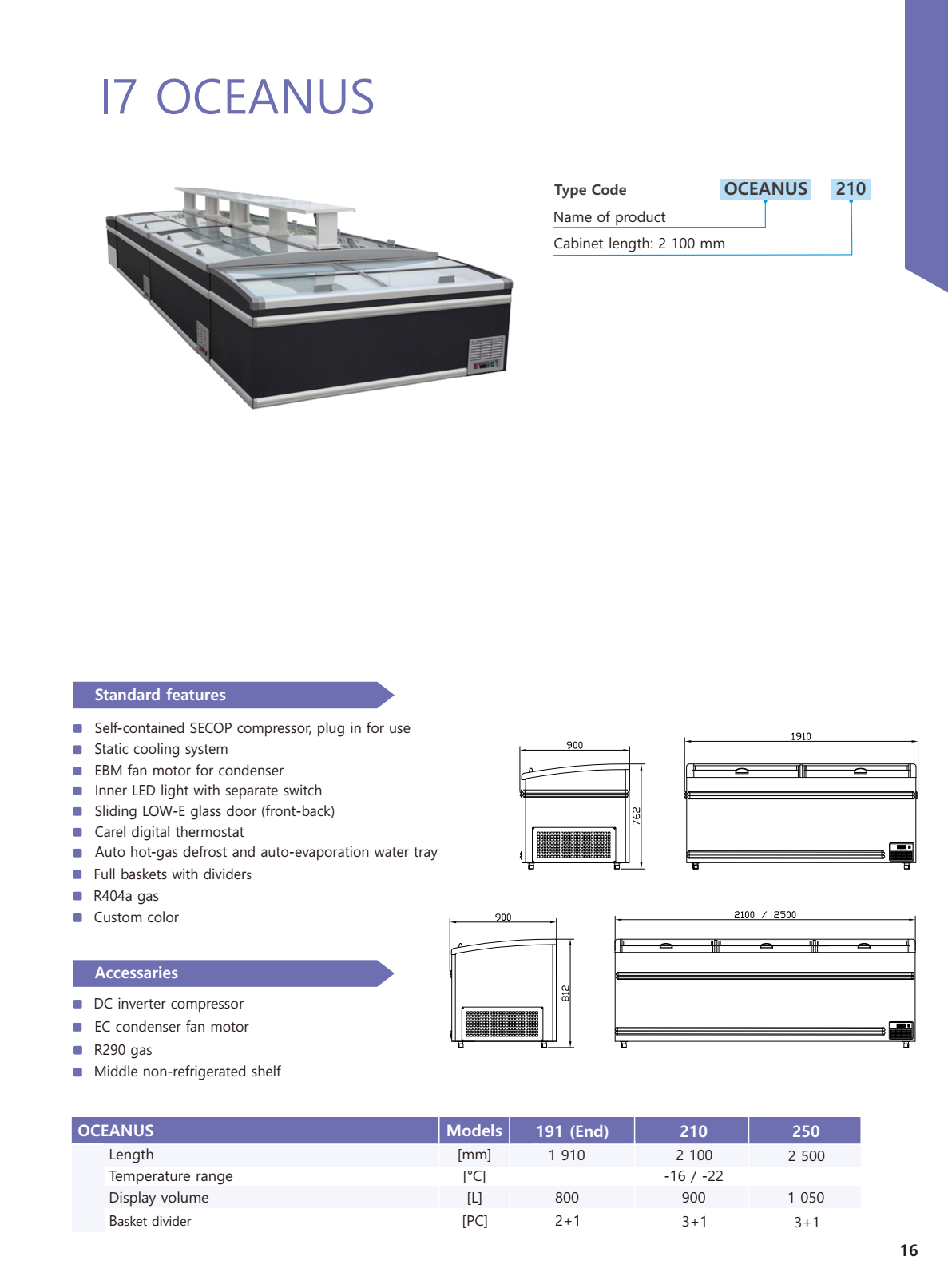 8901 Marmora Road,

Glasgow, D04 89GR.