Our Products
Catalog
Contact Us
Mobile:0086-18255182566
Tel:0086-55164287663
Email:
sales@sincool.net
Add:China Coal Plaza, Jinggang Road, Hefei, China
Name:
I7 VISION
Temperature Range:
-16°C to -22C / 0°C to +6°C
Thermostat:
Digital Temperature Controller
Lighting:
LED
Refrigerant:
R404a
Fan Motor:
EBM
Voltage/Frenquency:
220V/50Hz, 220V/60Hz
Compressor:
Plug-in Secop
Basket:
Full Quantity
Color:
Custom
PRODUCT DESCRIPTION
Our specially designed merchandisers are beneficial in every way, shape and form.
Specially designed island merchandiser freezers give each store an appealing and unique look and view of the merchandise. I7 VISION merchandiser freezers ensure a safe and attractive goods presentation and make optimal use of the available space.
The cabinets' color can be customized to suit individual store concepts and product lines, and a great variety of extras are available for different sale options, giving customers a greater degree of flexibility in design. A best-in-class noise level and temperature performance provide the optimal environment for shopping.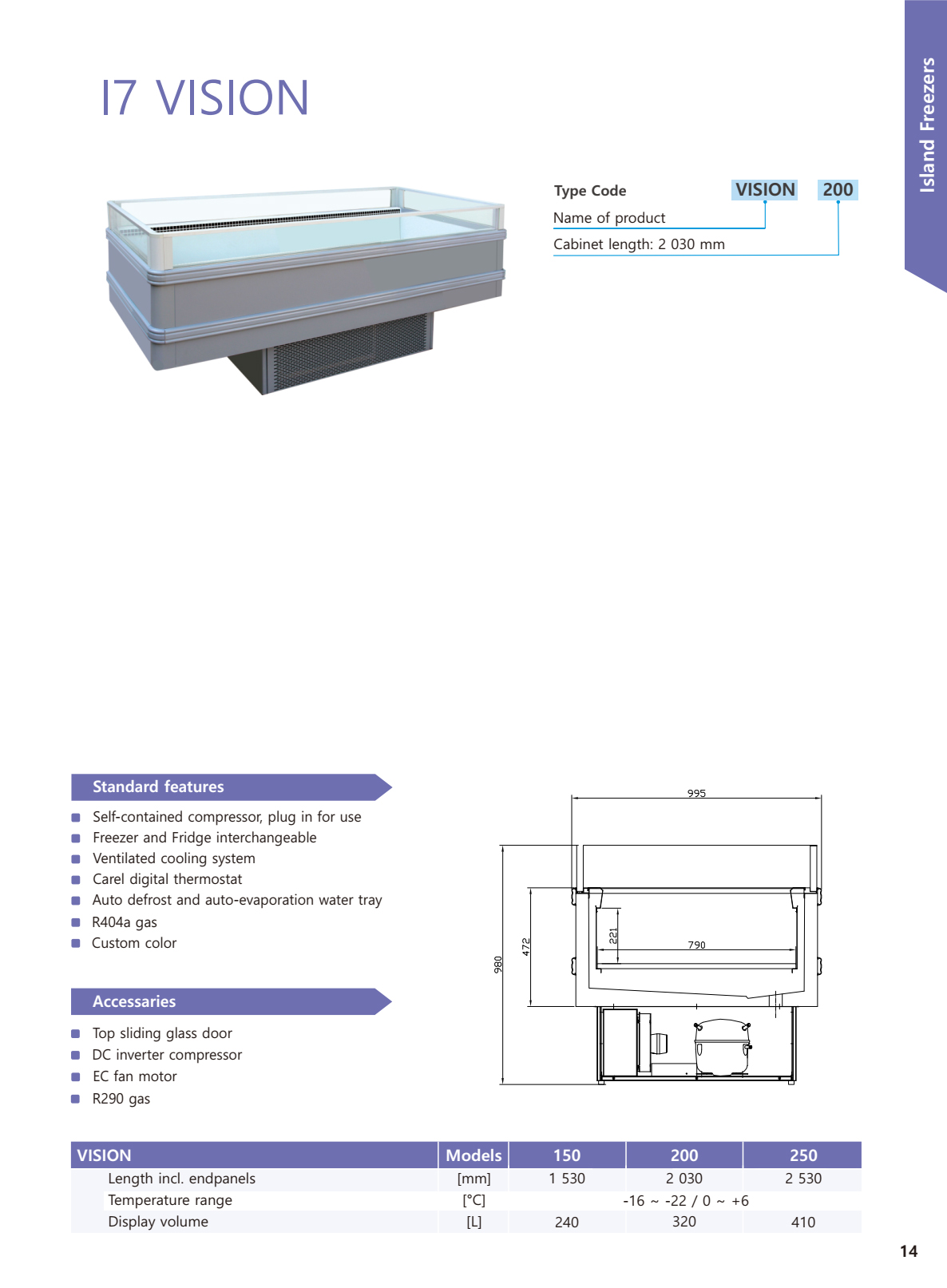 8901 Marmora Road,

Glasgow, D04 89GR.