Our Products
Catalog
Contact Us
Mobile:0086-18255182566
Tel:0086-55164287663
Email:
sales@sincool.net
Add:China Coal Plaza, Jinggang Road, Hefei, China
Name:
I7 VENUS
Temperature Range:
-16°C to -22°C
Thermostat:
Digital Temperature Controller
Lighting:
LED
Refrigerant:
R404a
Fan Motor:
EBM
Voltage/Frenquency:
220V/50Hz, 220V/60Hz
Compressor:
Plug-in Secop
Basket:
Full Quantity
Color:
Custom
PRODUCT DESCRIPTION
Uniquely designed to increase your sales and reduce your operating costs!
The renowned quality design of I7 VENUS island freezers, incorporating curved glass and sliding lids, have made it the industry standard. I7 VENUS plug-in island freezers deliver you a powerful design and a large merchandise display area featuring glass sliding lids. This impressive high volume capacity refrigeration system that is maintenance-free will reduce the amount of time, effort and costs involved in maintaining cabinets.
Furthermore, the balanced refrigeration system with electronic temperature controller will ensure that your products will be stored at the ideal temperature.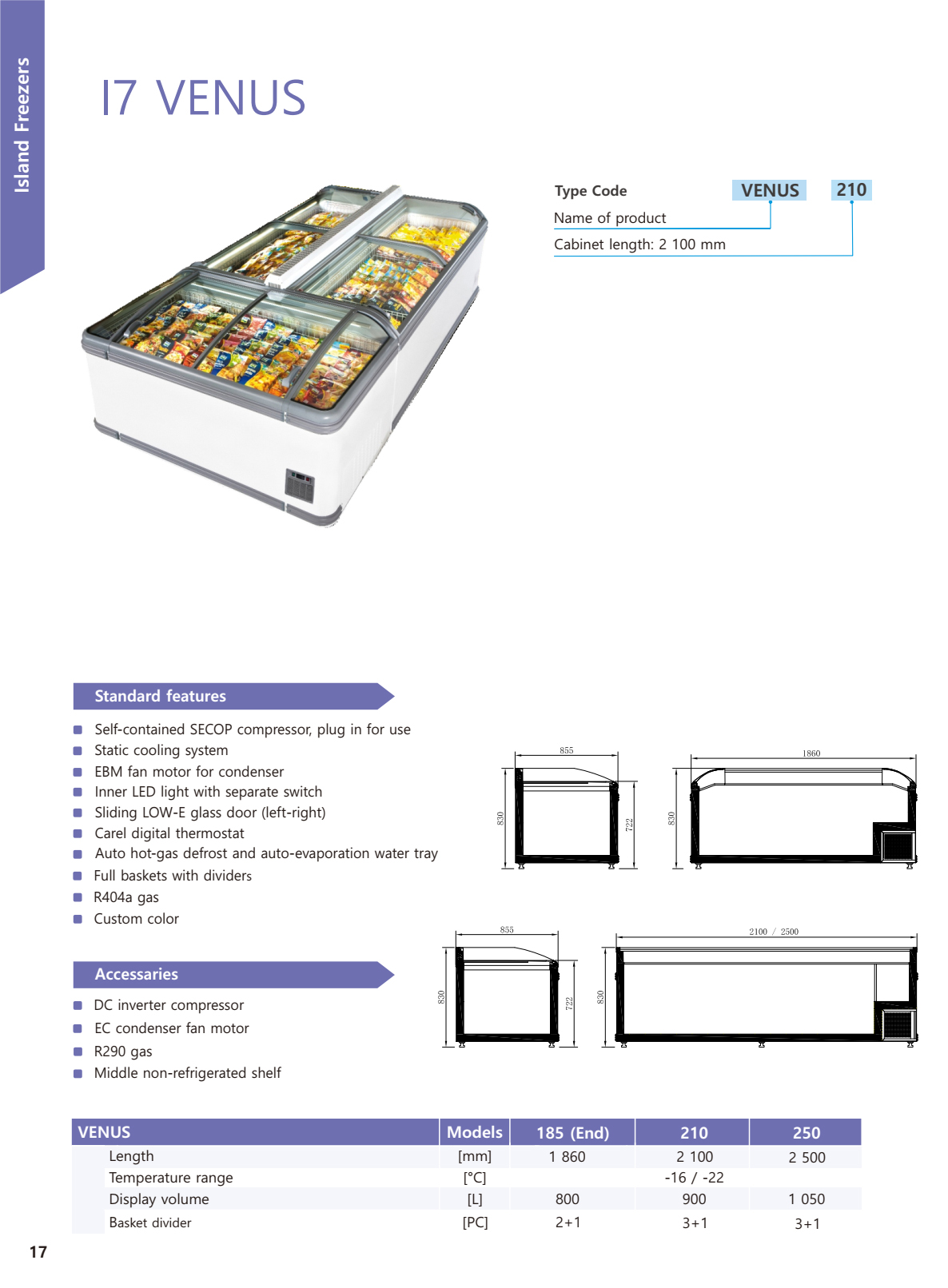 8901 Marmora Road,

Glasgow, D04 89GR.