Our Products
Catalog
Contact Us
Mobile:0086-18255182566
Tel:0086-55164287663
Email:
sales@sincool.net
Add:Room 1907 China Coal Plaza, Jinggang Road, Hefei, China
Name:
I7 ARC
Temperature Range:
-16°C to -22°C
Thermostat:
Digital Temperature Controller
Lighting:
LED
Refrigerant:
R404a
Fan Motor:
EBM
Voltage/Frenquency:
220V/50Hz, 220V/60Hz
Compressor:
Plug-in Secop
Basket:
Full Quantity
Color:
Custom
PRODUCT DESCRIPTION
I7 ARC combi island freezer is an energy efficient impulse island freezer with low energy fans and high efficiency compressors for improved temperature performance. Its refrigeration unit is easy to install and service.
I7 ARC is effortless to move and use. It is also large in volume and makes the job of applying merchandising by store personnel a simple task. Lower operating costs make it a more profitable investment compared to an open freezer.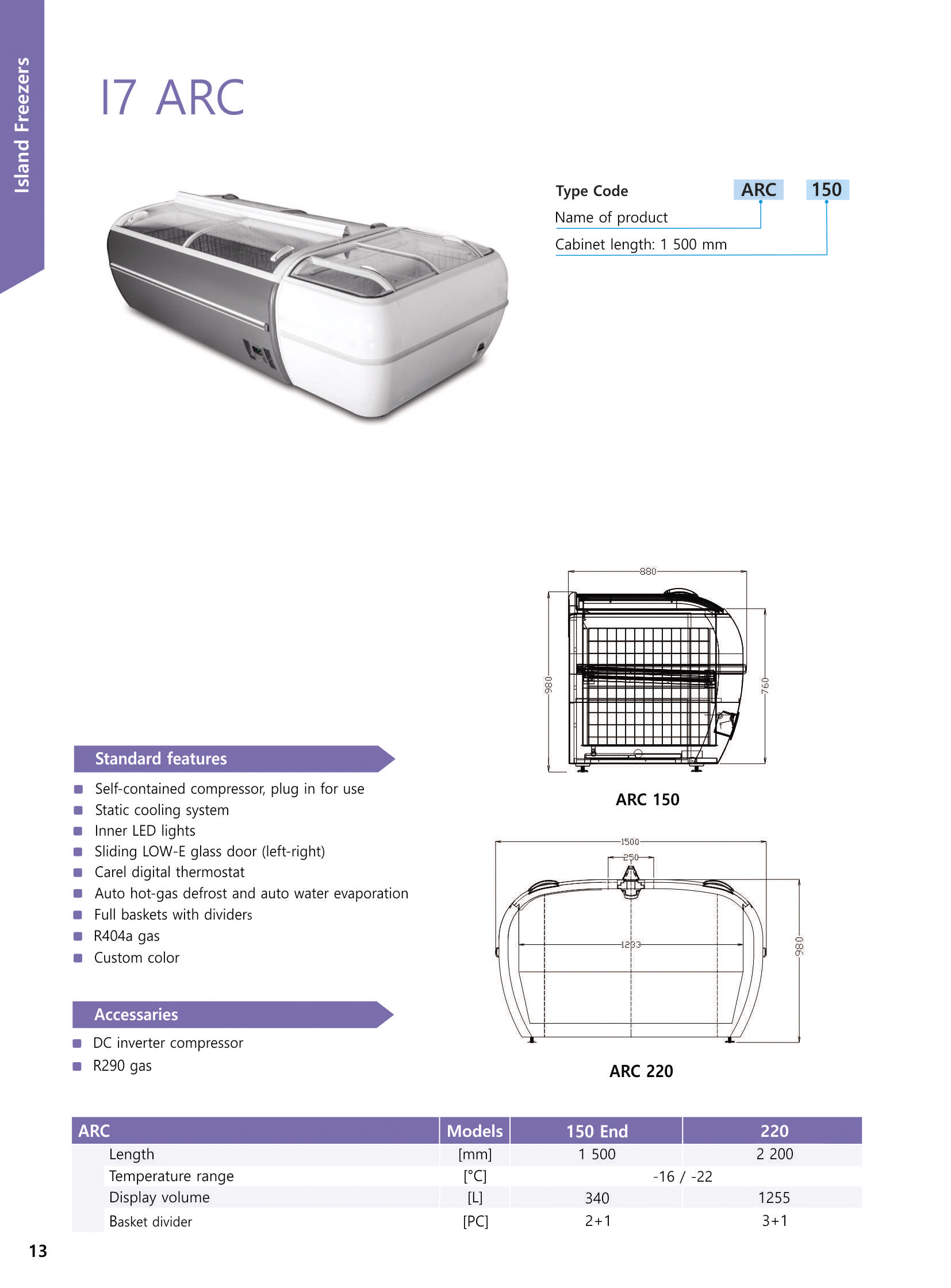 8901 Marmora Road,

Glasgow, D04 89GR.