Our Products
Catalog
Contact Us
Mobile:0086-18255182566
Tel:0086-55164287663
Email:
sales@sincool.net
Add:China Coal Plaza, Jinggang Road, Hefei, China
Name:
I7 SMART
Temperature Range:
+2°C to +8°C
Thermostat:
Digital Temperature Controller
Lighting:
LED
Expansion Valve:
Danfoss
Fan Motor:
EBM
Voltage/Frenquency:
220V/50Hz, 220V/60Hz
Compressor:
Plug-in Embraco
Shelf Quantity:
Base + 5 Up Shelf
Color:
Custom
PRODUCT DESCRIPTION
The SMART plug-in refrigerated multideck is a cabinet with glazed end walls. It is particularly suitable for the open display of fruit and vegetables, dairy products, delicatessen items, processed meats, and sandwiches.
Vertical product arrangement enables quick orientation and unobstructed access to the goods.The shelf material can be powder coated metal or glass. And the shelf can be with sliding runners to make the loading and unloading of products easliy.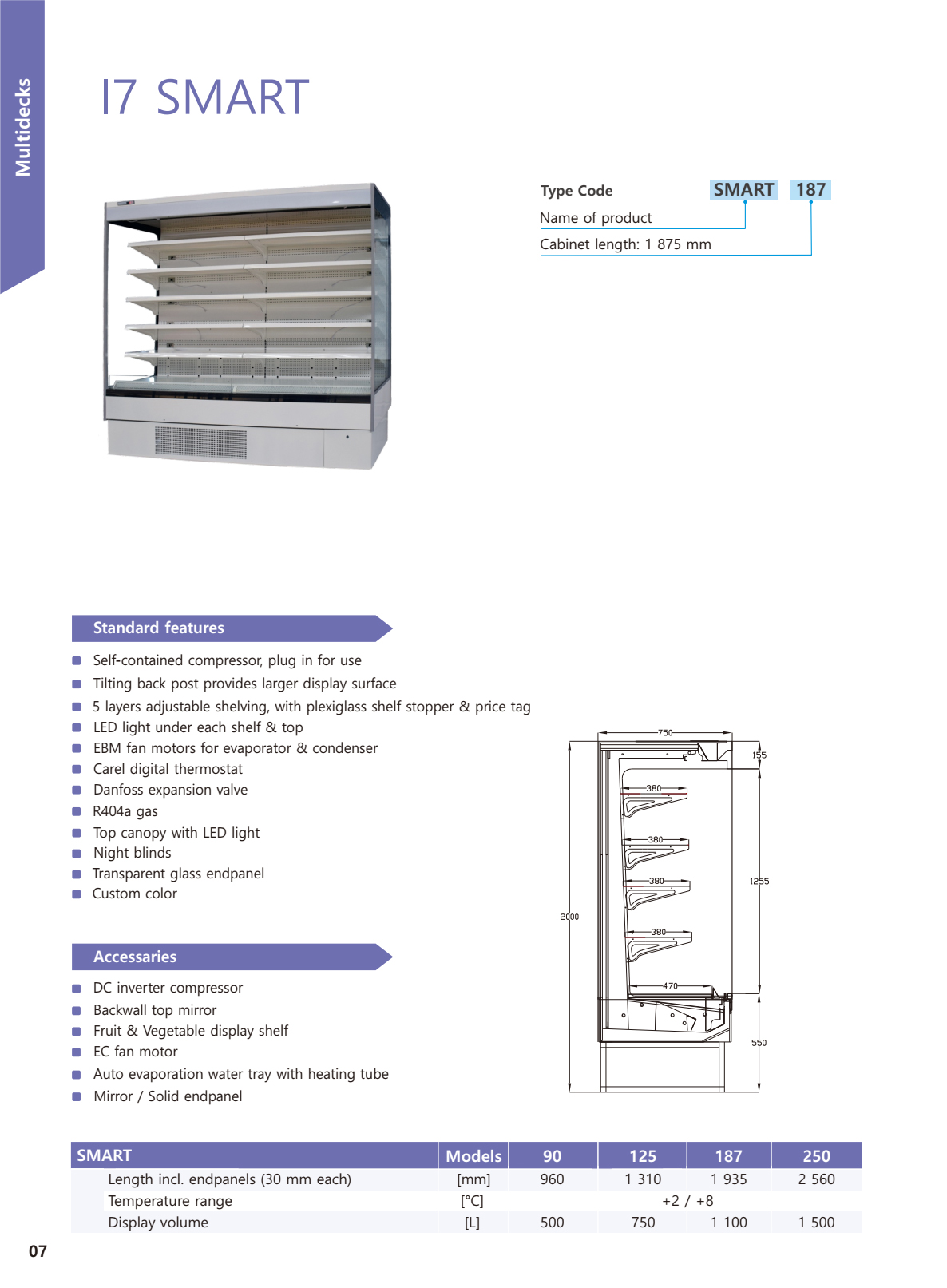 8901 Marmora Road,

Glasgow, D04 89GR.