Our Products
Catalog
Contact Us
Mobile:0086-18255182566
Tel:0086-55164287663
Email:
sales@sincool.net
Add:China Coal Plaza, Jinggang Road, Hefei, China
Name:
I7 PRIMA
Temperature Range:
0°C to+6°C or -16°C to -22°C
Thermostat:
Digital Temperature Controller
Lighting:
LED
Refrigerant:
R134a / R404a
Fan Motor:
EBM
Voltage/Frenquency:
220V/50Hz, 220V/60Hz
Compressor:
Plug-in Embraco
Shelf:
10 PCS
Color:
Custom
PRODUCT DESCRIPTION
Distributors are usually very happy with the visual the consumer gets because of vertical merchandising. With a tight dimensions, I7 PRIMA glass door fridge freezer can take its place at the small corner or in place of existing racks or shelf units without any modifications.
Brilliant, long lasting, energy efficient LED cabinet lighting helps create visual impact. A bright white galvanized interior creates a clean look that supports product illumination and provides the perfect backdrop to enhance your product packaging.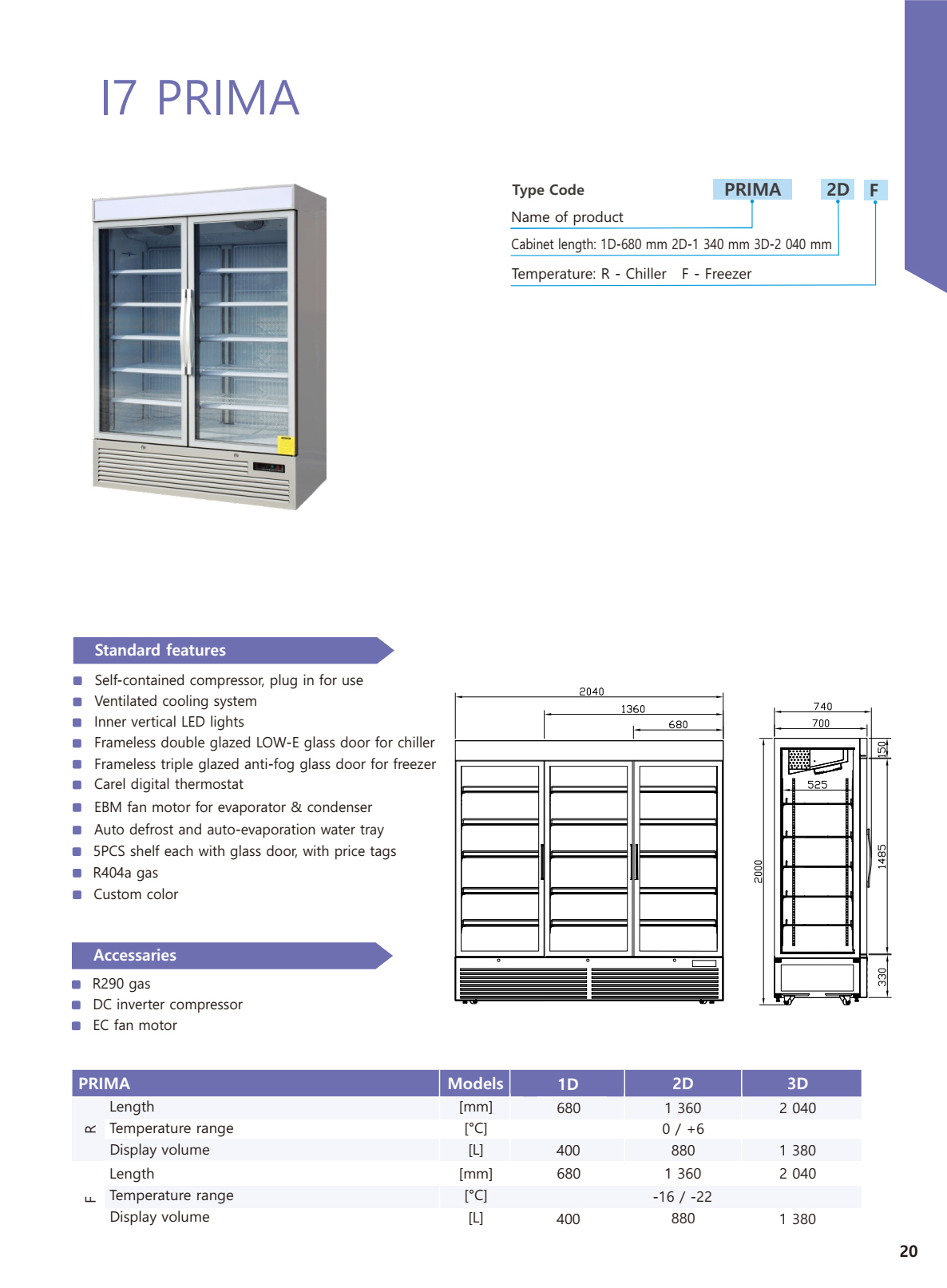 8901 Marmora Road,

Glasgow, D04 89GR.