Our Products
Catalog
Contact Us
Mobile:0086-18255182566
Tel:0086-55164287663
Email:
sales@sincool.net
Add:China Coal Plaza, Jinggang Road, Hefei, China
Name:
I7 THEA
Temperature Range:
0°C to +6°C
Thermostat:
Digital Temperature Controller
Lighting:
LED
Refrigerant:
R404a
Fan Motor:
EBM
Voltage/Frenquency:
220V/50Hz, 220V/60Hz
Compressor:
Plug-in Embraco or Remote Copeland, Bitzer
Body Material:
Powder Coated Steel / Stainless Steel
Color:
Custom
PRODUCT DESCRIPTION
Timeless style, attractive design and modern presentation are combined in an eye-catching cabinet with our I7 THEA serve-over counter.
The product visibility is excellent due to the curved glass super structure. Sometimes large displays are required, while in other cases smaller cabinets are preferred. I7 THEA represents a new idea of presentation and retail space, interesting not only for small surfaces, but also for all those retailers looking to differentiate their solution. Competitive features include a combination of ergonomics, quality and energy savings, making I7 THEA a unique solution on several levels.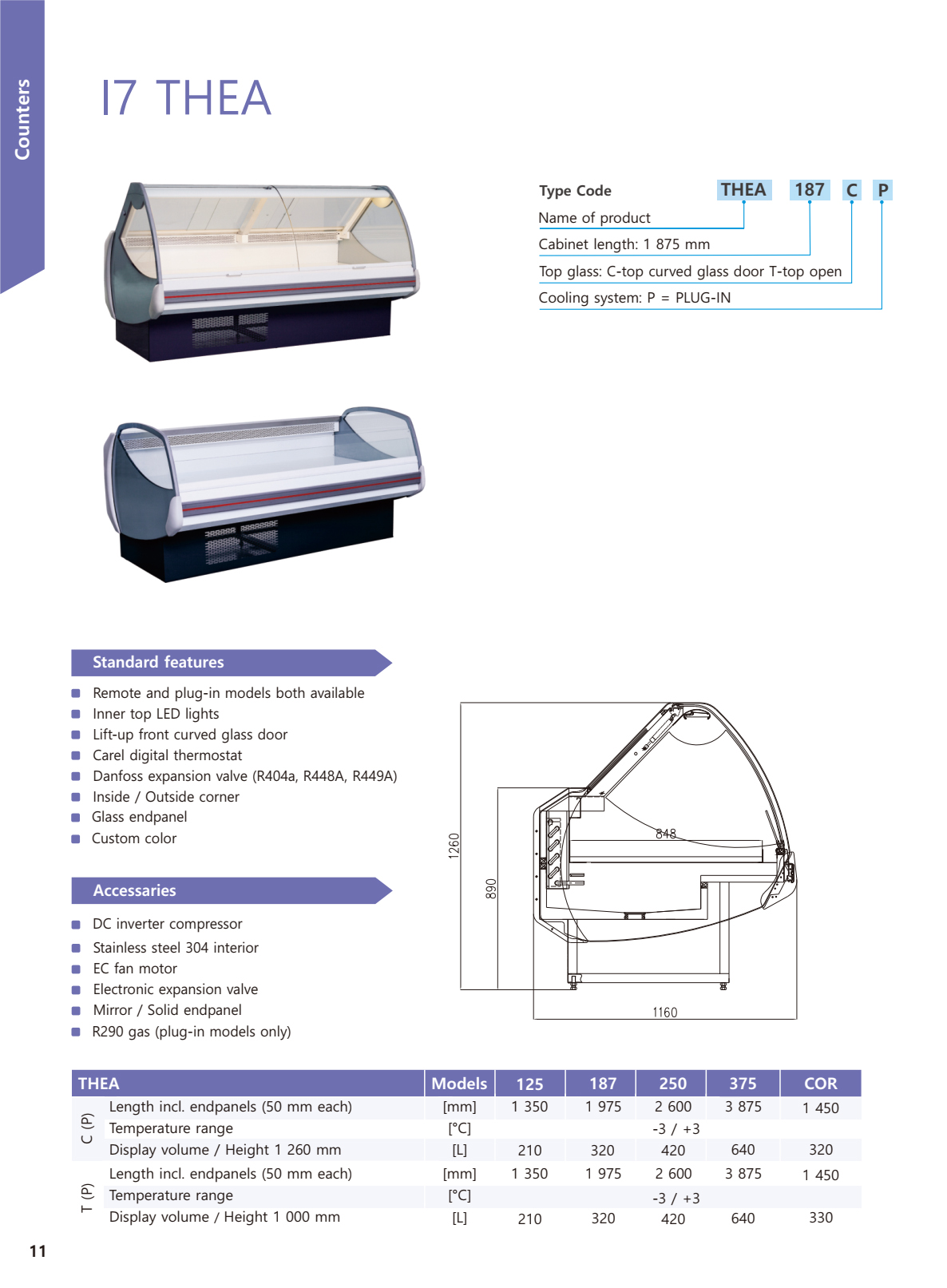 8901 Marmora Road,

Glasgow, D04 89GR.